As our 2021 hire season has now ended, our customers enjoyed the last of the Summer and Autumn months and adventuring around UK in our hire campervans.
Until the dreaded Coronavirus hit our world, most of us were only interested in going abroad for our holidays. But, our lovely UK has so much to offer and perhaps it is somewhat ironic that it took the virus for us all to find out just how amazing our own country is.
So many of our customers have returned from their trip in our campervans telling us they didn't realise UK had so much to offer and they will be holidaying here much more often from now on.
Our Logbook, found in each of our campervans, is a great way to find out what your fellow campervanners have been up to and take recommendations for interesting places to go and exciting things to do.
Here are just a few of the entries and memories shared but some of our lovely customers
Mordue Family – August 2021
We visited the Peak district, Yorkshire dales and Lake district in Arthur.
We experienced Paddle boarding in Ullswater Lakes, visited the Aira Force Waterfalls and walking around Pooley Bridge.
A fantastic visit to Beatrix Potter Cottage where we learned about the formidable lady and trailblazer whose conservation efforts lead to the conservation of the lakes for everyone to enjoy today.
We enjoyed lots of fun times and adventures at Ullswater Holiday Park and enjoyed lovely meals and live music too.
The Mordue Families final words were….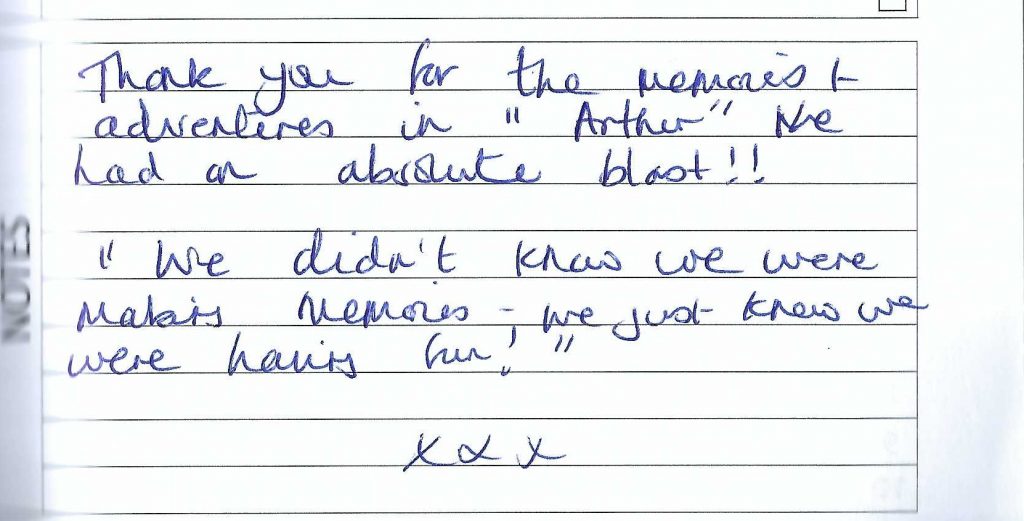 Mr and Mrs H – October 2021
We visited the Plymouth area for a long weekend where we enjoyed days out in Fowey, Mevagissey and the Eden Project.
Our highlights were visiting the Eden Project and a fantastic crab roll for lunch on Sunday from Kittows of Fowey. This shop is excellent with lovely local produce, meats and seafoods.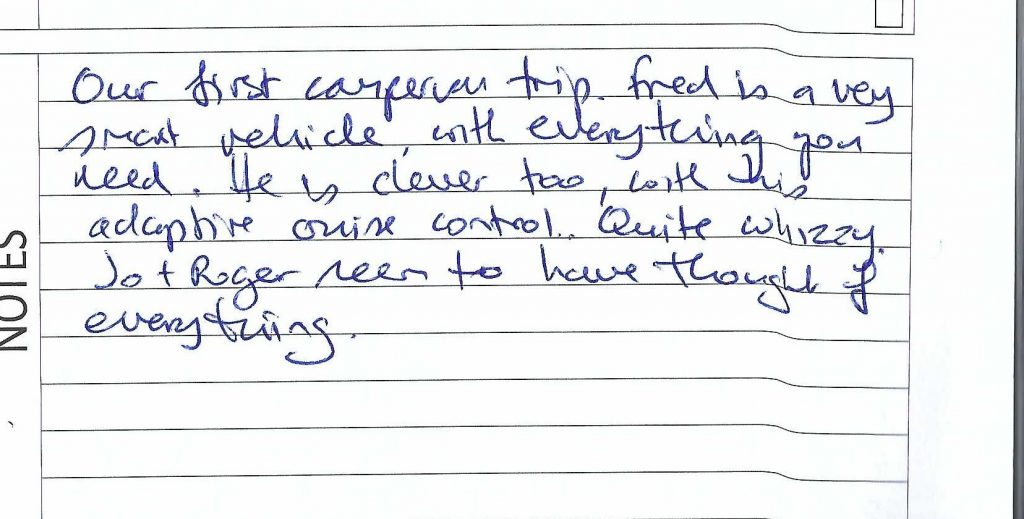 The Mortons – September 2021
This was a most enjoyable and amazing trip in Scotland where we travelled all the way round NC 500 for the week.
We visited some incredible places including Castle Sinclair Girnigoe, John O'Groats, Sandwood Bay and many others.
We witnessed some amazing sights like dolphins and seals in the sea, Stags in the forests and watching salmon jumping in the river.
Some enjoyable meals and cooked a lot in Fred II.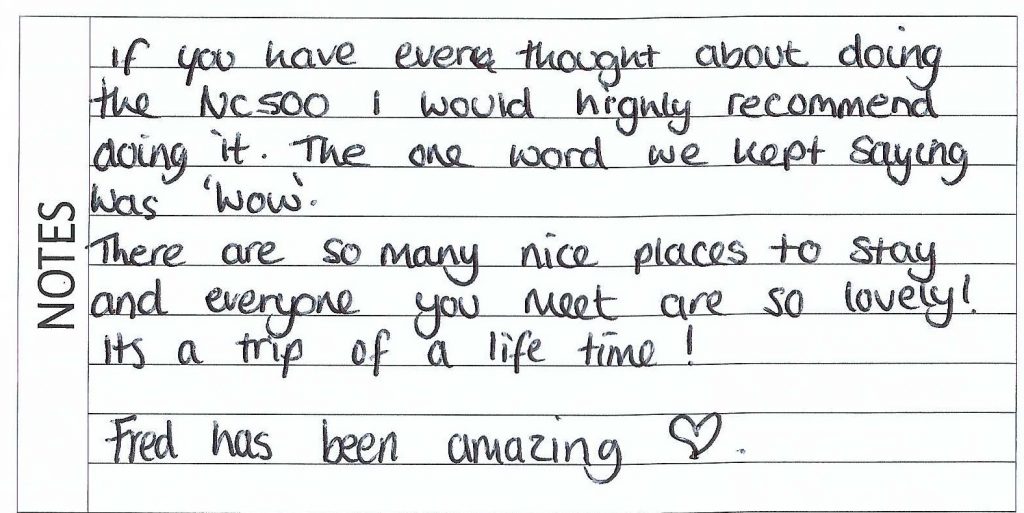 So, if you are looking for a new adventure and fancy something different for your 2022 holiday, contact us now or make your booking online now.
Check our Facebook page for the latest updates and posts.